| | |
| --- | --- |
| CPU | NEC V20 4.77 MHz |
| RAM | 640KB |
| Video | Paradise PVGA1A VGA 512KB |
| Hard Disk | USB |
| Ports | PS/2 (Keyboard), RS-232/DE-9, VGA/DE-15, Parallel/DB-25, Ethernet/RJ-45/BNC/AUI |
This information pertains to a particular specimen and may reflect upgrades, repairs, modifications, or factory options not present by default.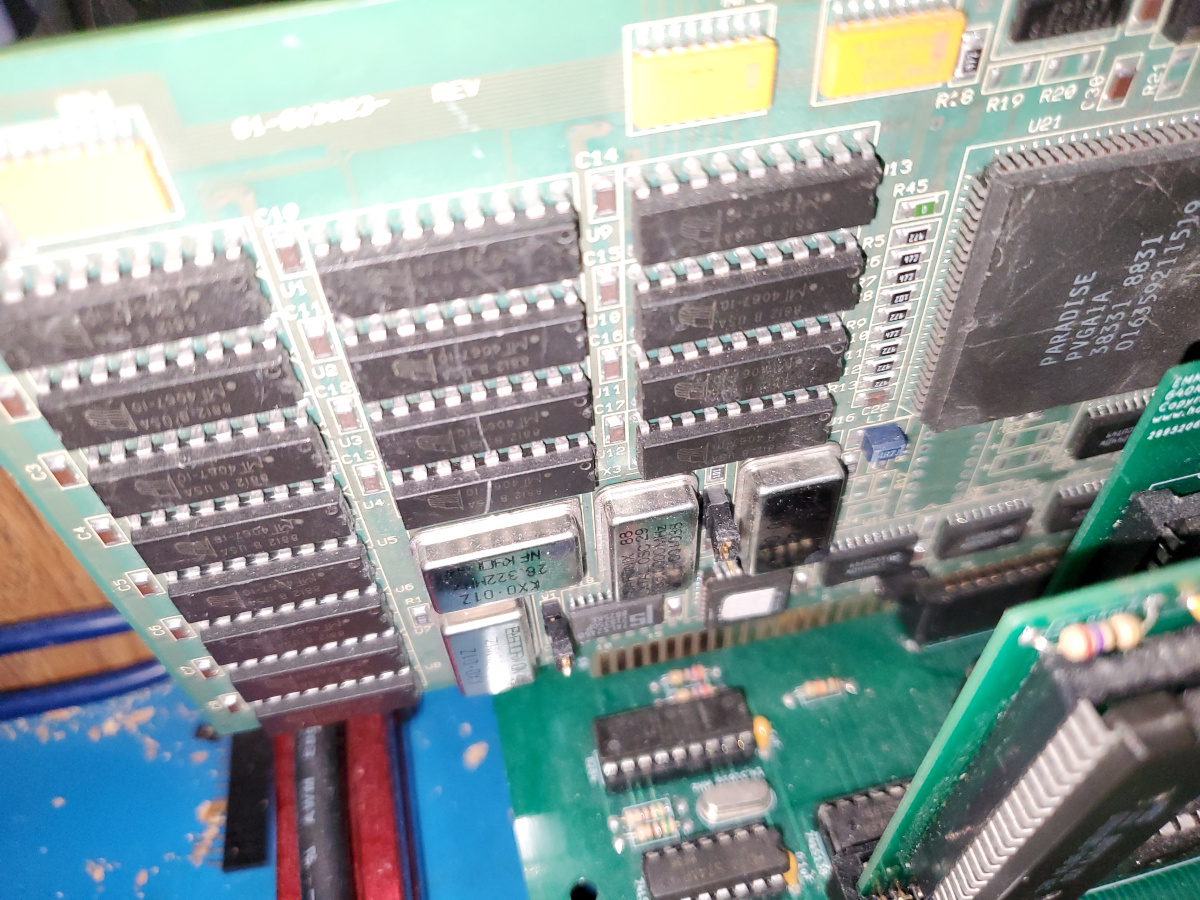 This is a 16-bit ISA card based on the Paradise PVGA1A chip. Even with only the 8-bit half of the card edge inserted, it seems to work very well in text and CGA graphics modes. Higher modes are still untested.
This section is under construction!
Please stay tuned for updates pending research and development.
Experimenting with several 16-bit ISA floppy/IDE/serial combo boards and the GoTek Floppy Emulator failed with an error about the "DOS area" of the floppy in FreeDOS and ignoring floppies on boot. These same cards work in the 8-bit slots on the Hand386.
We switched to an 8-bit ISA card with Sergey Kiselev's floppy_bios. This gives more fine-grained results (all of which are still failures):
In most cases, it gives an error 40 on boot.
In our testing, the one exception we found in trying various combinations of physical drive number and sizes was: If physical drive 1 is set to 720kb, it gives an error 8 on boot.
These were tried with and without the S0 jumper that turned out to be the issue on the Tandy 1100FD.
Ideas to try further:
Go over the GoTek config again.
Dig out and try a physical drive.
Further research the quirks of the XT architecture.